Would you put a Monet in a plastic frame?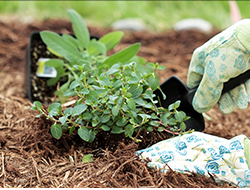 Mulch may be a killer of weeds, a retainer of water, and a protector of roots, but it is, more importantly the frame of the beautiful watercolor that is your garden.

At Guy's, you'll find a variety of mulch in easy to lift and sift 3 cubic foot bags, from natural cedar red to brand new jet black (an unexpected backdrop to make your flowers pop). Find traditional offerings or 100% organic and nontoxic.

Call on Guy's today and we'll help find the perfect frame for your masterpiece!

Explore the colors we carry:
Cedar



Hemlock
Cocoa