Power-Up Your Plants!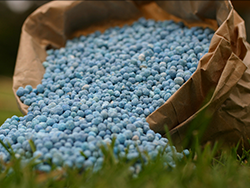 One little can of spinach and Popeye became He-Man…same goes for your plants.
One little bag of fertilizer and all of a sudden your tomatoes are mouthwatering, your evergreens more intoxicating, and your flowers bloom in Technicolor!
The team at Guy's has fertilized everything from blue ribbon tomato plants to acres of farm fields. We'll find you the exact fertilizer you need to make your plants pop, like Popeye!
Explore what we have to offer:
The Homegrown
Green Mountain Fertilizer
The Organics
The Big Brands
Other Brands
Back to top ▲