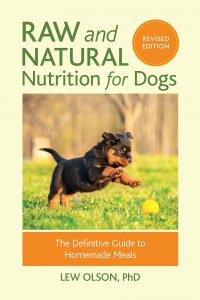 September 20, 2018.
Lew Olson,PhD, world renown canine nutritionist, author of Raw and Natural Nutrition for Dogs, and AKC judge will be coming to Vermont to speak! Sponsored by Burlington Obedience Training Club and Green Mountain Dog Club. There is limited seating so get your tickets early. If you would like to order Lew's book at the same time, it will be autographed by Lew.
Ticket information:
$15.00 for club members
$20.00 for non members
$18.00 for Lew's book to be picked up at the door.
$25.00 at door if space is available
Order tickets from Deb Jones:
BO Box 88
Waitsfield, VT 05673
802 371-8630
Please make checks payable to GMDC.
Coffee, tea, light snacks provided.
Time: Thursday September 20th, 6:30pm
Address: Commodore's Inn, 823 S. Main St., Stowe, VT 05672