Attract more wild birds with this simple trick
Generic bird seed can have a negative impact on the success and health of the wild birds that call your backyard home. Cheaper mixes contain seeds with smaller "hearts" (the middle meaty part of the seed under the shell).  These smaller, less filling seeds are tossed aside by birds in exchange for the meatier seeds.
Guy's invests in brands that offer higher quality seed with heartier hearts, meaning you actually get more birdseed for your buck and attract more birds to your backyard.
Learn how to shop smarter for wild bird success with our Wild Birds FAQ, contact our Local Guy's Wild Bird Expert or investigate our brands below.
Wild Bird FAQs
Wild Bird Brands
Rewards Program
Brands we carry:
Bird Feeders:

Bird Seed: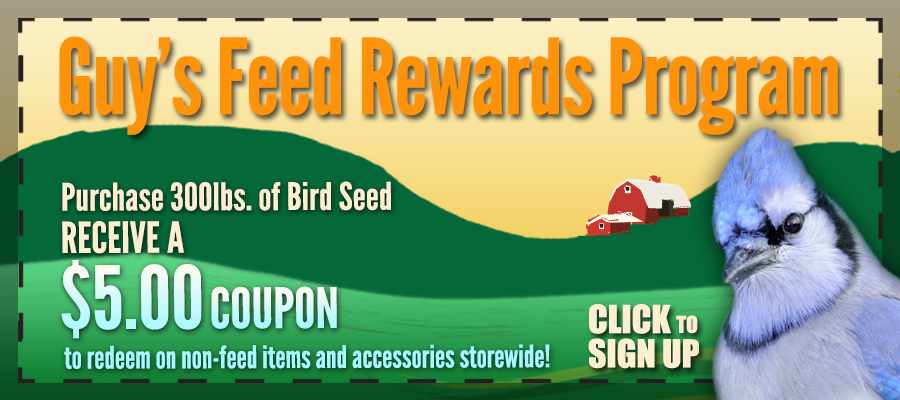 You may also be interested in:

WILD BIRD FAQs

WILD BIRD BRANDS

REWARDS PROGRAM
Back to top ▲