Big Appetites for Quality
Whether you're trying to grow the biggest oxen in the state, or the healthiest, most productive beef and dairy cows, the staff at Guy's has the firsthand experience to give you the best advice, along with the products to make it all happen.
Visit our Farm Pages for more information and available selections of fencing, bedding, hay, straw and all your other farming necessities.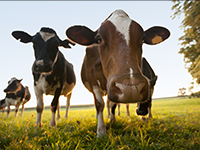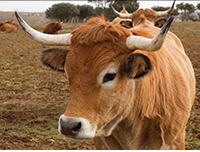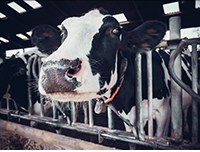 Brands we carry:
The Localvore:
Locally owned and operated. Dairy and meat livestock feed in a spectrum of recipes and mixes, from medium to high energy formulas.
The Double Threat (Local and Organic):
Local and family-owned. Certified organic feed specially formulated with high-quality probiotics to help maintain your livestock's gastrointestinal (GI) health and immune system, ensuring peak production and growth.
Other Brands
Back to top ▲